jelocalise OBD GPS Tracker for vehicles
OBD GPS Tracker for vehicles : plug and play !
Works with any vehicle made after 2004 with an OBD2 port.
With the OBD GPS Tracker you will be able to :
Locate your vehicle in real time
Protect your vehicle from theft
View all vehicle movements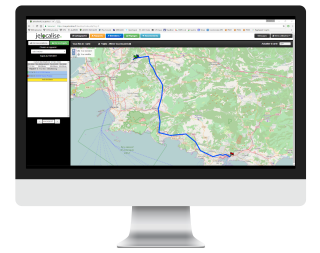 Monthly subsription : 5.99 €  (12 months) All inclusive sim card and product operation throughout Europe.

Features of the GPS Tracker :
| | |
| --- | --- |
| | Real-time location of the GPS Tracker displayed on a map |
| | Travel reports (distance, duration...) |
| | Unlimited data history |
| | Geofencing with alerts |
| | Works with computers and iPhone / Android devices |
| | Internal backup battery in case of power loss |

How does the GPS Tracker work ?


The GPS Tracker quickly installs into your vehicle unnoticed. Simply plug it into the vehicle's OBD2 port.
It works with the geolocation platform www.jelocalise.fr (accessible from a telephone or a computer).

The GPS Tracker automatically sends its position to the servers jelocalises when your vehicle moves.

You can track the movement of your vehicle from your computer or smartphone in real time and view the history of all trips.

The GPS Tracker is sent to you ready for operation, once installed in the vehicle and your subscription activated it is operational.

Detailed reports with statistical tables of all the journeys of your equipped vehicles are available from your customer area and can also be exported in PDF format.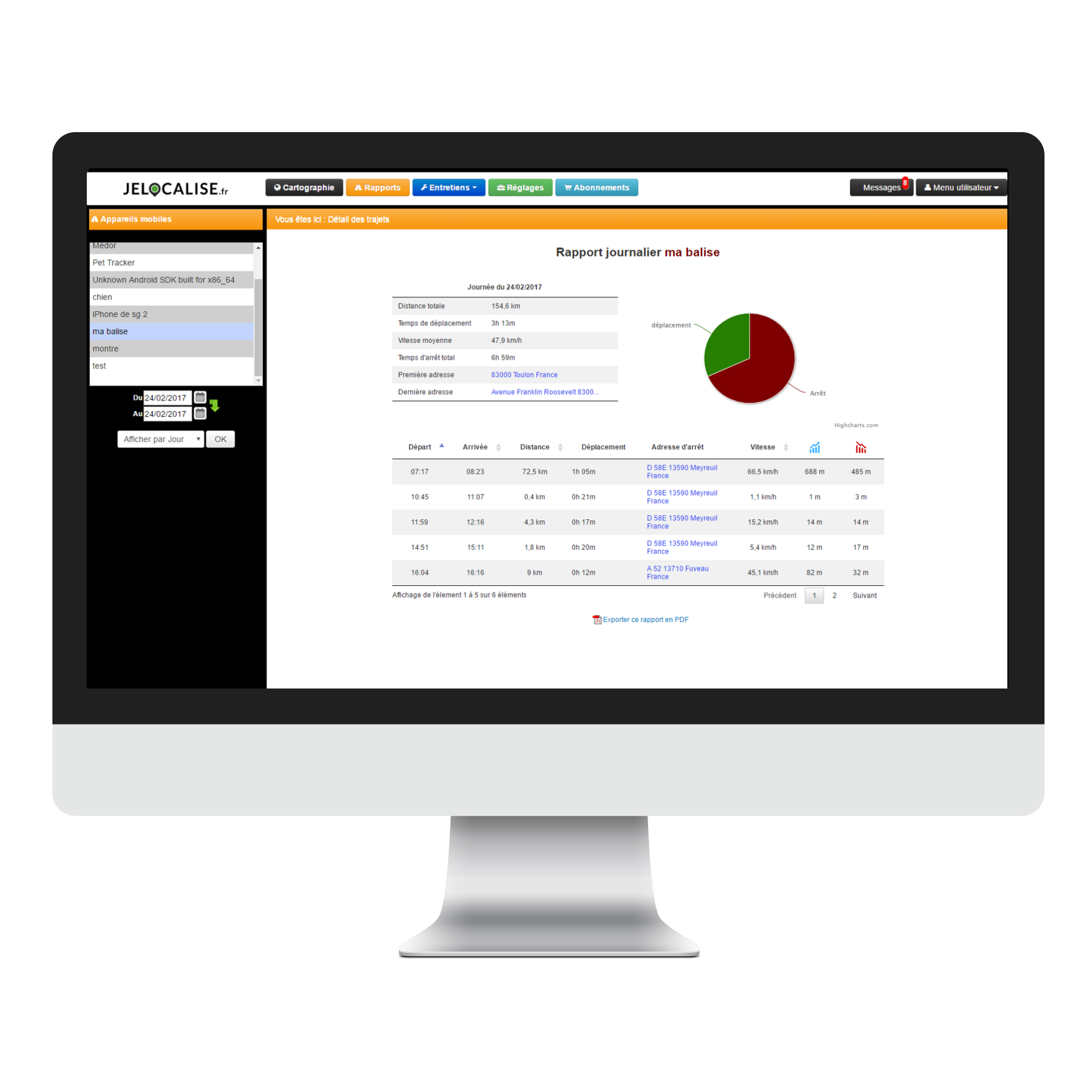 The free application jelocalise Viewer allows you to locate your GPS Tracker from your smartphone.
It is compatible with Android smartphones and tablets as well as iPhone and iPad.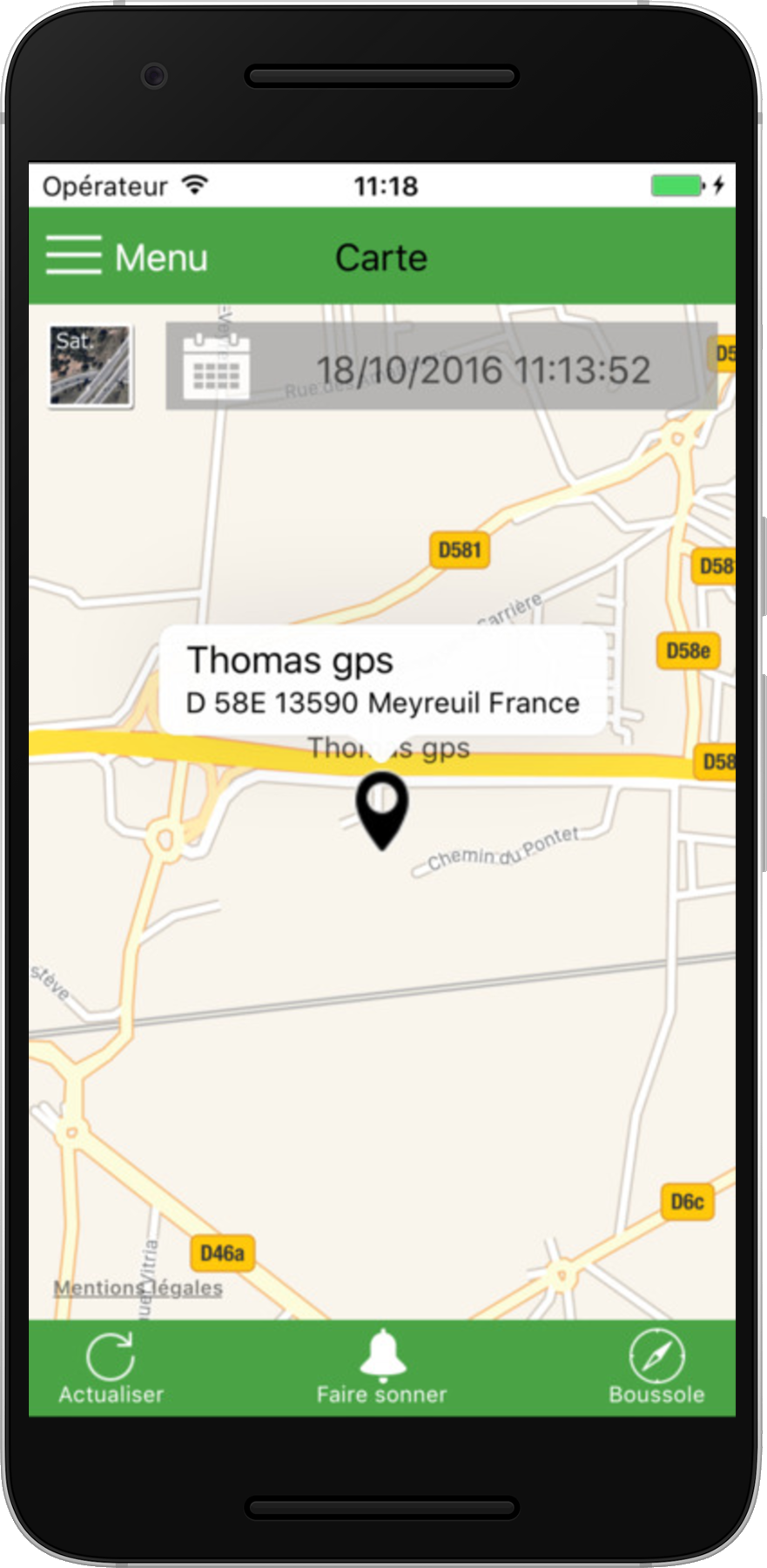 In which countries does it work ?
France, United States, Canada, Switzerland, Belgium, Germany, Austria, Bulgaria, Cyprus, Croatia, Denmark, Spain, Estonia, Finland, Greece, Hungary, Ireland, Italy, Latvia, Lithuania, Luxembourg, Malta, Netherland, Poland, Portugal, Czech Republic, Romania, United Kingdom, Slovakia, Slovenia, Sweden.

Depending of the 3G network coverage.


| | |
| --- | --- |
| Length | 5.3 cm |
| Width | 4.6 cm |
| Thickness | 2.3 cm |
| Monthly subscription | 5.99 € |
| Warranty | 1 year |
| GPS accuracy | 3 to 10 meters |