OBD GPS Tracker for vehicles
GPS Tracker for vehicles OBD Tracker: easy installation !

To be connected to the OBD2 diagnostic socket of your vehicle delivered with an extension cable allowing it to be easily hidden.
Works throughout Europe !

This GPS OBD Tracker allows you to : 
Locate your vehicle in real time

Manage a fleet of vehicles

Have easy installation
Consult the travel history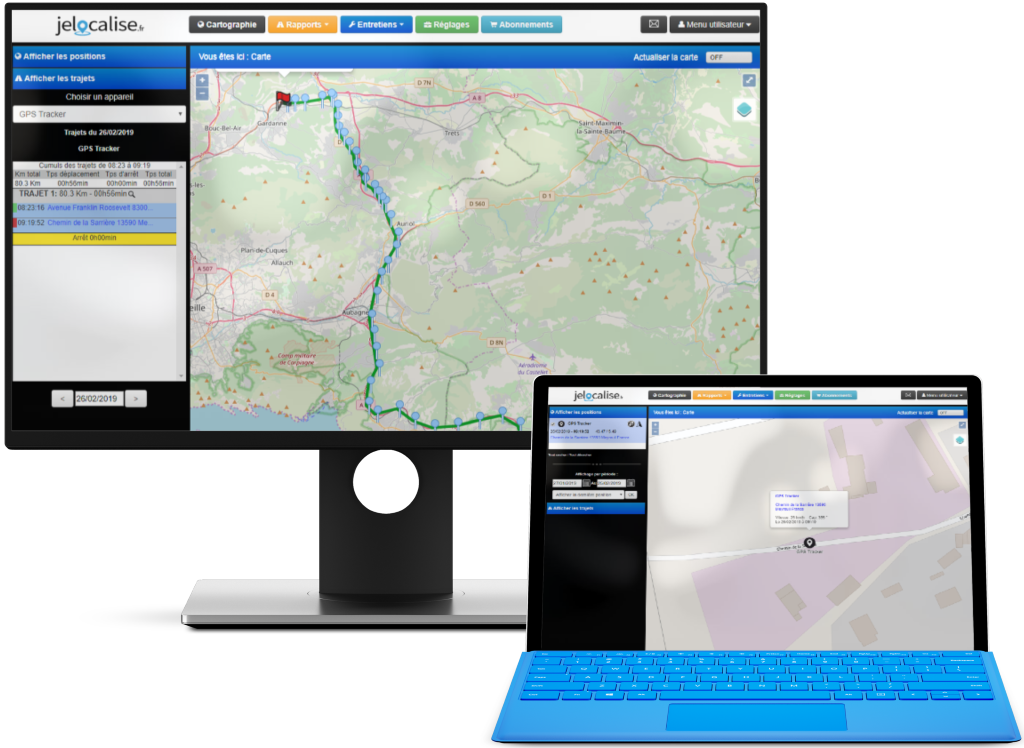 Monthly subscription per GPS tracker : 5,99€ including the operation of the product throughout Europe and access to the service. No additional charges.
(12 month commitment)
The subscription is taken out after receiving the GPS Tracker when it is activated..

Do you have several vehicles to equip ? You can order and have as many GPS Trackers as you want on one account.

1. Features of the GPS Tracker :
 Real-time location of the GPS Tracker

 

Travel reports (distance, duration...)

 

12 months data history

 

Geofencing with alerts

 

Access from a computer or smartphone

 

Internal battery

 

Alert in case of disconnection

 

Internal memory in case of no network

2. How does the GPS Tracker work ?

The GPS tracker plugs into the diagnostic socket of your vehicle. Most vehicles dating after 1996 are compatible.

The OBD2 socket is generally located in the passenger compartment at the level of your vehicle's fuse box (under the steering wheel). Its exact location is indicated in your vehicle manual.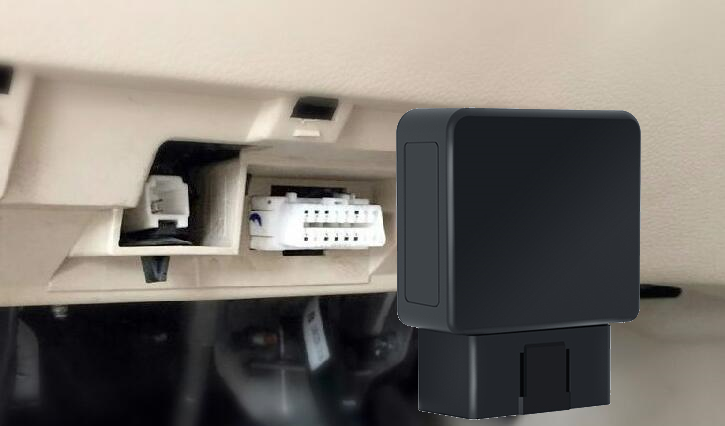 The GPS Tracker automatically updates its position when your vehicle is in motion, every 60 seconds and when there is a change in direction.

You can track your vehicle's movements from your computer or smartphone in real time and view the history of all trips without any limitation.

Detailed reports with statistical tables of all the journeys of your vehicles equipped with our GPS Trackers are available from your user area, they can also be exported in PDF and Excel format. The routes can also be displayed on the main map with the details of the positions.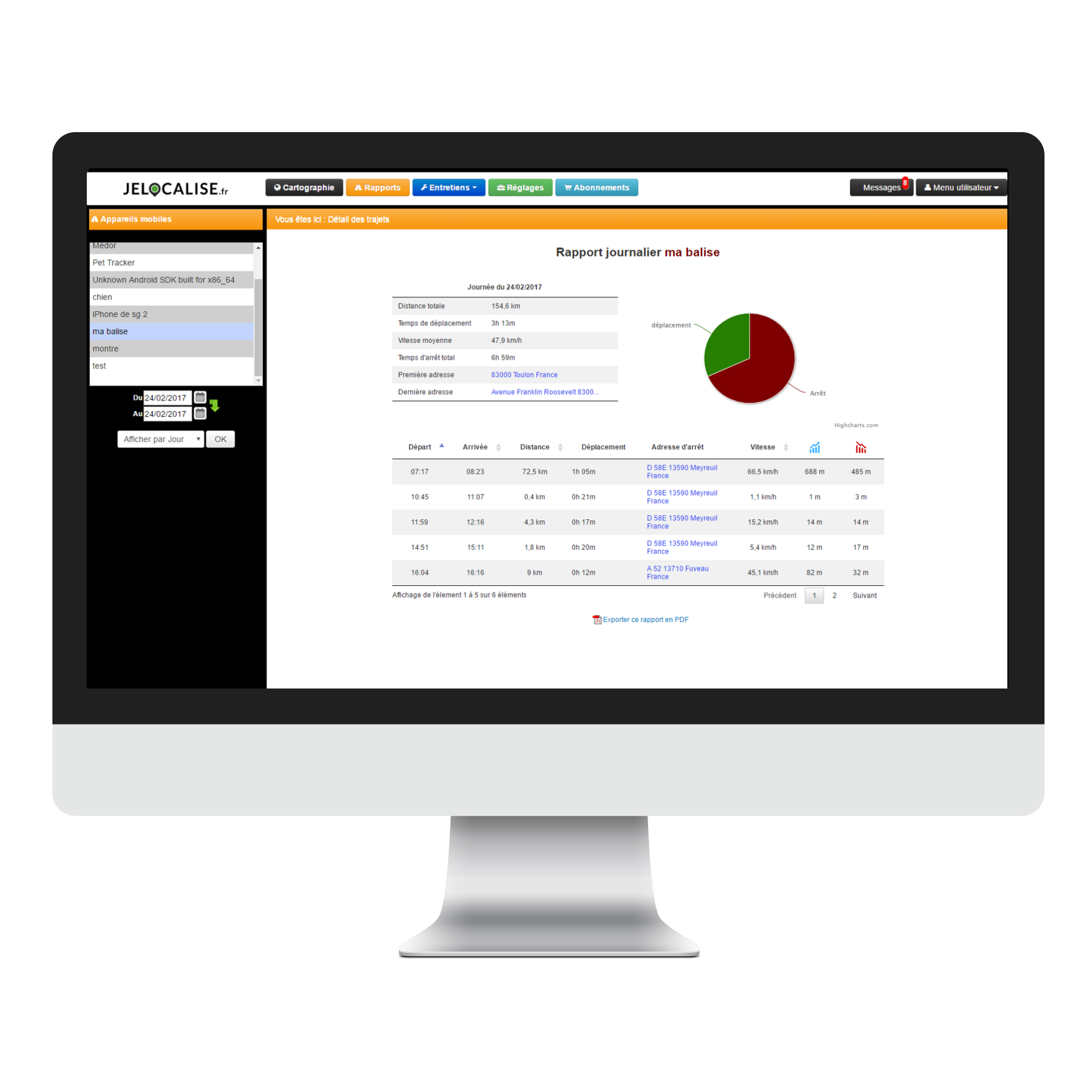 3. The app for smartphones and tablets

The free jelocalise application allows you to locate your GPS trackers from your smartphone or tablet.
jelocalise application is compatible with Android smartphones and tablets as well as iPhone and iPad.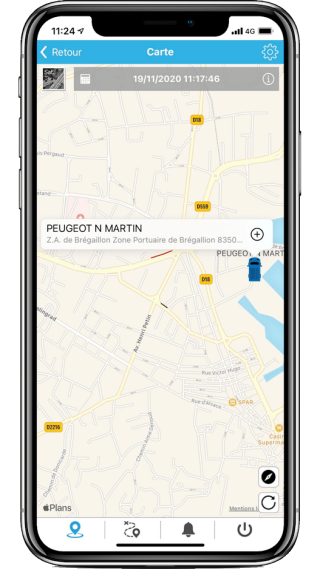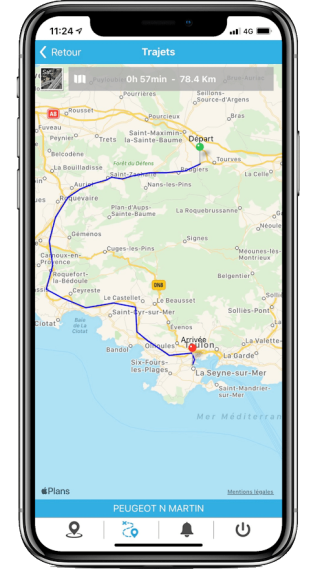 4. In which countries does the GPS tracker work?
Metropolitan France, Monaco, Switzerland, Germany, Austria, Belgium, Bulgaria, Cyprus, Croatia, Denmark, Spain, Estonia, Finland, Greece, Hungary, Ireland, Italy, Latvia, Lithuania, Luxembourg, Malta, Netherlands, Poland, Portugal , Czech Republic, Romania, United Kingdom, Slovakia, Slovenia, Sweden (coverage includes all these countries at no extra cost).

Outside the places covered by your subscription, the GPS beacon tracker not be able to send data.
Reviews about this product

Show attestation
Très simple a installé la petite rallonge est pratique et simple a mettre en service Je recommande sans problème
| | |
| --- | --- |
| Length | 5.3 cm |
| Width | 4.6 cm |
| Thickness | 2.3 cm |
| Monthly subscription | 5.99 € |
| Warranty | 1 year |
| Power supply | 12 or 24V |
| Networks | 2G 3G 4G |