Mini GPS Tracker portable
Mini portable GPS Tracker to take with you everywhere.

 

Monthly subscription per Tracker :

 

5,99€ TTC

 


including the operation of the product throughout Europe.
The subscription is taken out after receiving the GPS Tracker when it is activated. (12 months commitment).

1. Features of the GPS Tracker :

Real-time GPS Tracking with no limit


of all your vehicles

Travel reports (distance, time...)


with 12 months data history

Log in to your user space from a computer,


a smartphone or a tablet

 
Geofencing areas and movement alert
with notification
Battery with up to 2 days life
The GPS tracker is waterproof and resistant


to vibrations and extreme conditions

2. How does the GPS Tracker work ?
This small GPS Tracker slips into a pocket or a bag.
It works with the geolocation platform www.jelocalise.fr (accessible from a telephone or a computer).

The GPS Tracker automatically sends its position to the servers jelocalises when it moves.

You can track the movement of your tracker from your computer or smartphone in real time and view the history of all trips.

The GPS Tracker is sent to you ready for operation, once your subscription activated it is operational.

Detailed reports with statistical tables of all the journeys of your tracker are available from your customer area and can also be exported in PDF format.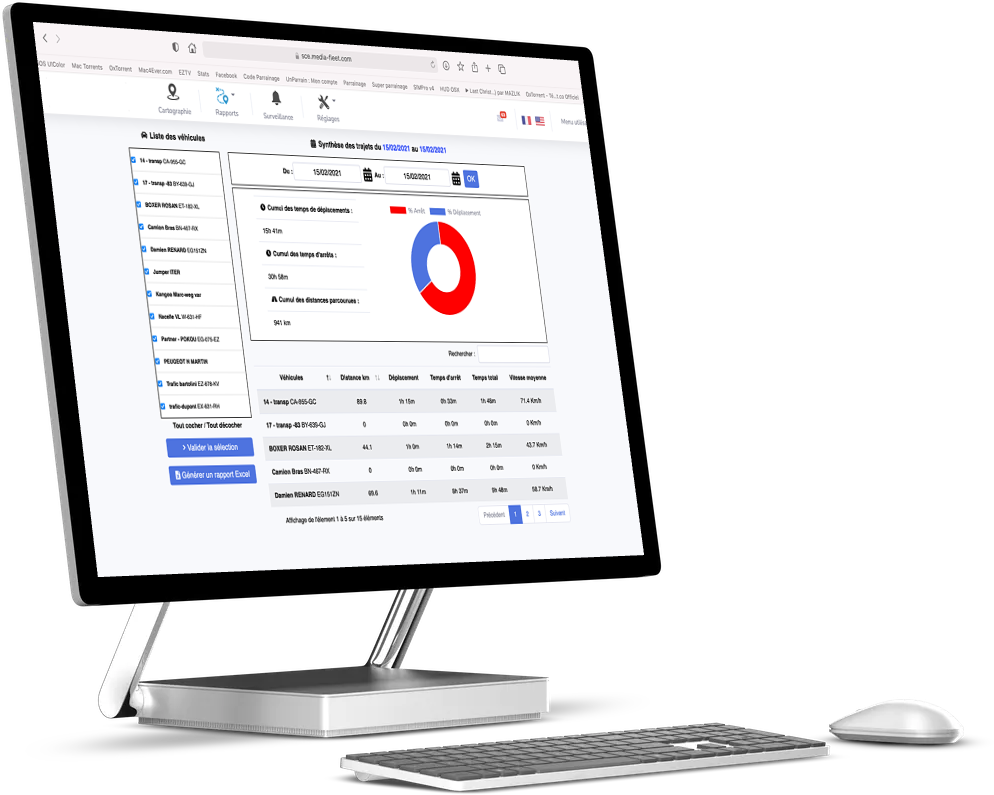 The free application jelocalise Viewer allows you to locate your GPS Tracker from your smartphone.
It is compatible with Android smartphones and tablets as well as iPhone and iPad.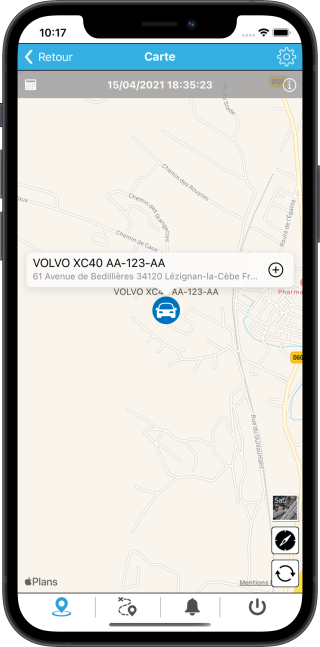 In which countries does it work ?
Countries covered by your subscription according to your place of residence:
European customers: Metropolitan France, Monaco, Switzerland, Germany, Austria, Belgium, Bulgaria, Cyprus, Croatia, Denmark, Spain, Estonia, Finland, Greece, Hungary, Ireland, Italy, Latvia, Lithuania, Luxembourg, Malta, Netherlands, Poland, Portugal, Czech Republic, Romania, Slovakia, Slovenia, Sweden, United Kingdom (coverage includes all countries at no extra cost)
Dom-Tom customers: cover of your island only (for example Mayotte or Martinique or Guadeloupe or Guiana or Reunion ...).
Outside the places covered by your subscription the GPS Tracker will not be able to send data
If your country of delivery is different from your country of use, please contact us so that we can deliver your GPS Tracker with a sim card covering the countries in which you intend to use it.
The operation of the product depends on the coverage of mobile internet networks in the countries covered. All our sim cards are multi-operators and therefore choose the best network available to connect.
| | |
| --- | --- |
| Length | 5.3 cm |
| Width | 3.3 cm |
| Thickness | 1.7 cm |
| Weight | 35 g |
| Battery life | 2 days |
| Monthly subscription | 5.99 € |